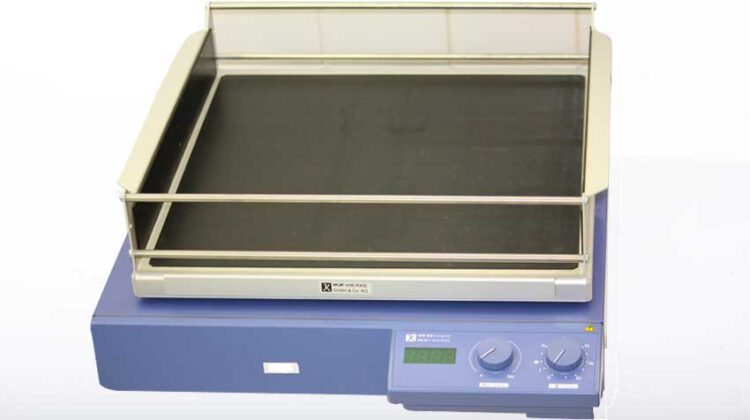 shake-system: Dewatering and infiltration device
We recommend the shake-system for dehydration of histological preparations and infiltration of embedding resin such as Technovit 7200 VLC and EUKITT 4400. Thanks to its simple operation, the shake-system ensures reproducible results. On request, the unit is available with an integrated vacuum connection..
The device consists of a laboratory shaker with a special design for holding 6 preparation tubes with ground-in lids. An even, intensive mixing of the liquids is ensured by a wave movement with break-off. The stainless steel baskets supplied can be quickly removed from the preparation jars and switched between the infiltration stages.