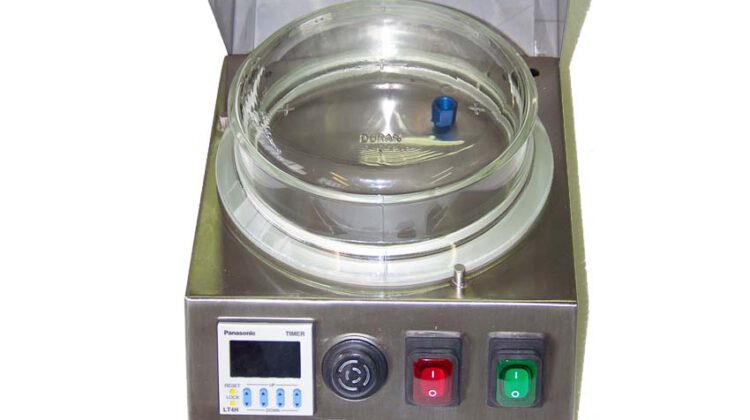 PIT: Infiltration and polymerisation of Technovit 7200
PIT is a device with various possible uses. If the infiltration times of histological plastics are too short and there is moisture in the specimen, blowholes form and liquid areas remain in the specimen. Without subsequent processing, problems arise during cutting and grinding that no longer permit final processing.
With PIT, these samples can be post-treated by using a vacuum to fill the non-polymerised areas with plastic and later polymerising them with UV or blue light. In addition, the hot plate can also be used to dry samples before bonding. Often, remaining moisture in the sample prevents adhesion. PIT is made of stainless steel and is easy to clean.
Equipment PIT
Hot plate 40° C
Digital time control
Blue light
Vacuum device
Technical data
Voltage
230 V
Frequency
50 Hz
Special features

Vacuum connection for vacuum pump
Stainless steel version

Installation area (WxD)
200×260 mm
Outer dimensions (WxDxH)
200x260x180 mm
Weight
4,4 kg
Accessories
Article no. 404200 // vacuum pump NO 22
Article no. 406111 // UV lamp G23 (EUKITT 4400LB)
Article no. 404232 // Blue light lamp G23 (Technovit 7200 VLC)