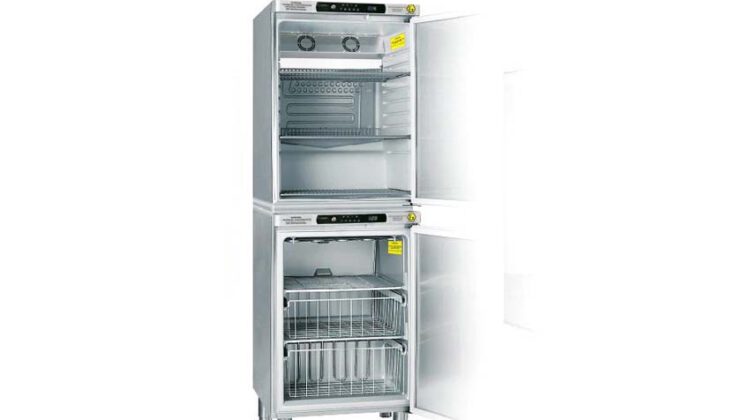 The histo-cooler is a special freezer for the polymerisation of embedding resins (Technovit 9100) for histological sections. The integrated vacuum device ensures bubble-free embedding and thus creates the best conditions for optimal results.
Technical data histo-cooler 91
Temperature range
-5/-25°C
Temperature warning system
yes
Door warning system
yes
Display lock
yes
Dimensions (WxDxH)
595 x 620 x 830 mm
Volume (net)
122 l
Vacuum connection
yes
Noise level (DbA)
33,4
Explosion protection
yes
Pressure compensation valve
yes
Under-mountable/stackable
yes
Stainless steel front
(against surcharge
yes
Useful accessories
Article no. 4051303 // Stainless steel polymerisation box
You can take the vacuum box out of the cabinet and provide it with your samples. In the histo-cooler, the box is simply plugged into the vacuum equipment.