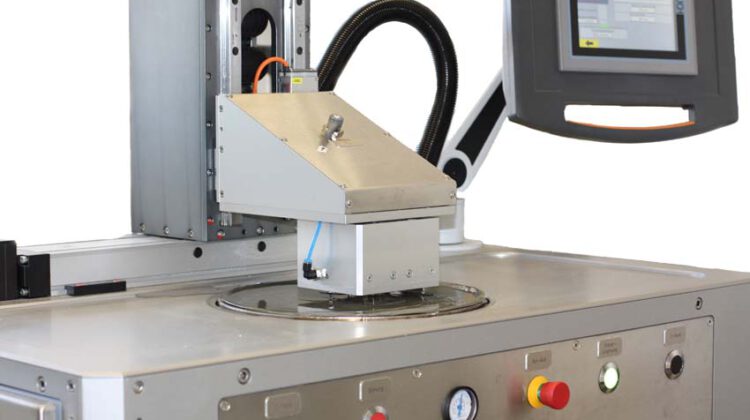 lap-grinder: Thin-section grinding system
The lap-grinder 2 thin sectioning system was specially developed for the cutting-grinding-technique according to Prof. Dr. Dr. h.c. mult. Karl Donath. With this system, plane-parallel histological thin sections of embedded samples can be produced. The decisive advantage of the lap-grinder 2 compared to other thin sections is the simple handling and the easy programme guidance. In addition, the lap-grinder 2 offers highly accurate results due to its path-measurement control.
All settings can be conveniently entered via a touch panel. With the automatic programme, you are guided through the entire process and can still conveniently enter changes. Editing by time and saving programmes is also possible, as with the first lap-grinder.
The built-in water automatic minimises water consumption and reduces the risk of water damage in the lab. No vacuum pump and no water trap are required. This significantly reduces the noise level for the user – a great contribution to occupational safety. Slides are optimally held on the vacuum head by suction cups without the need to additionally collect water in a water trap. Cleaning is very easy. We use galvanically coated sanding plates. Large accumulations of sandpaper waste are saved and premature slipping of the sandpaper can no longer occur.
The lap-grinder 2 is suitable for remote maintenance. The temperature-independent measuring control ensures accurate results – even with fluctuating water temperature.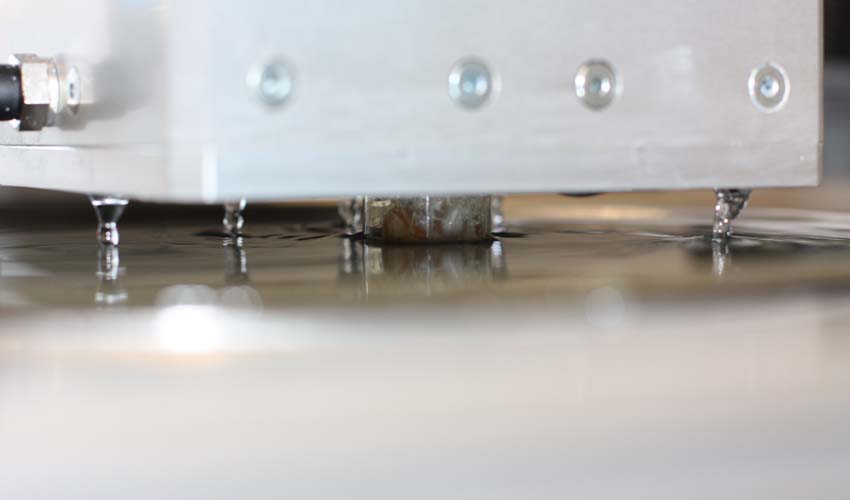 Work process
You first determine the thickness of your sample (slide with embedded  sample) using a micrometer measuring screw.
You place the grinding plate with the appropriate grit on the grinding plate.
Suck in your sample with the automatic vacuum.
You start the automatic operation of the unit.
You tell the unit how many micrometres (μm) you want to grind and check the individual parameters (e.g. weight) and start the programme.
The head automatically measures the sample, starts the water supply and begins the grinding process. When the set measurement is reached, the head immediately moves upwards to prevent the sample from grinding off in the overrun of the grinding wheel.
The water turns off immediately after the measurement is reached
Equipment lap-grinder 2
Stainless steel housing
Automatic vacuum system
Automatic water dispenser for economical water consumption
Holder for microscope slides 25×75/50×100
Grinding and polishing discs in various grit sizes
Technical data lap-grinder 2
| | |
| --- | --- |
| Voltage | 230 V |
| Frequency | 50 Hz |
| Control voltage | 24V |
| Power consumption | max. 5A, operation 3A |
| Weight | 135 kg |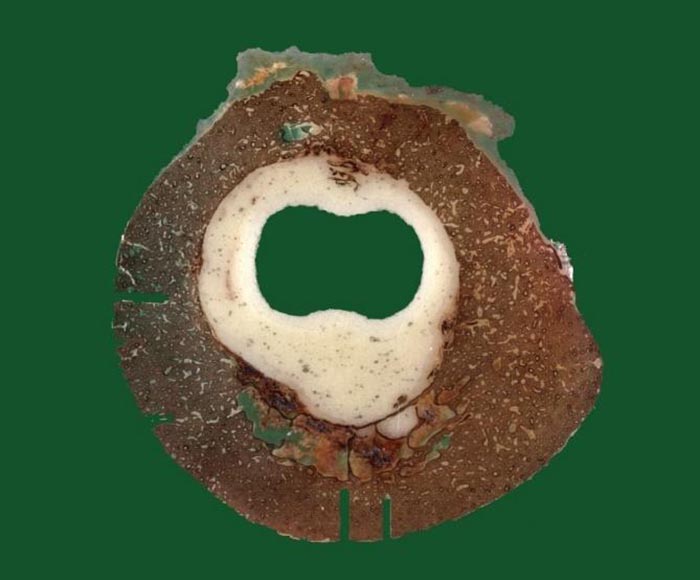 Picture reference: IOBM Hamburg / Prof. Dr. M. Amling