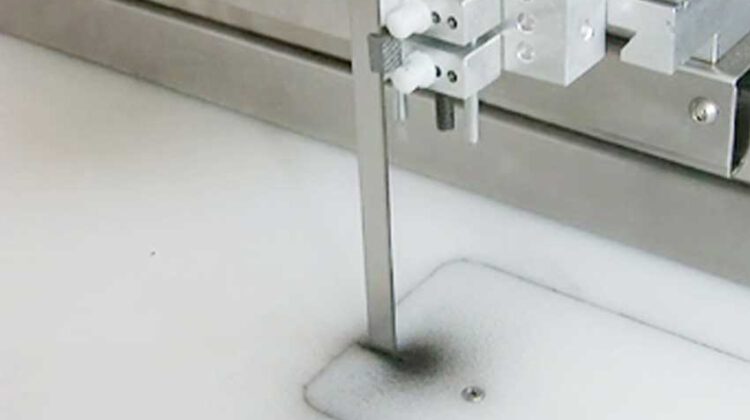 cut-grinder primus 2 : The CP "Contact Point" cut-grinder system
For histological thin sections, plane-parallel cutting is of great importance. The more plane-parallelism is given, the more sections per specimen are possible. With the so-called CP (contact point) technique, the sample is moved permanently during the cutting process. The bandsaw blade and the sample have only one point of contact. Due to the small contact area, the chip removal is increased, the tool (here the cutting band) is protected and the cutting process is extremely reduced in time. Especially when cutting metal implants, there is no getting around this technique. The result is better cut surfaces and greatly reduced costs per cut. Of course, our CP guide carriage can also be used without the CP technique.
The technique can be used with a vacuum plate – directly on the slide as well as with a clamp for cutting. The guide carriage can be retrofitted to any Primus 2. It is simply placed on the work table and fixed in place.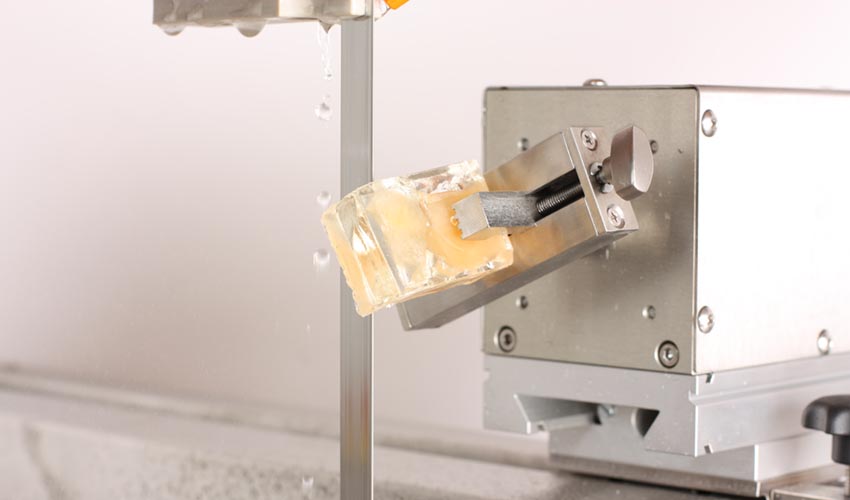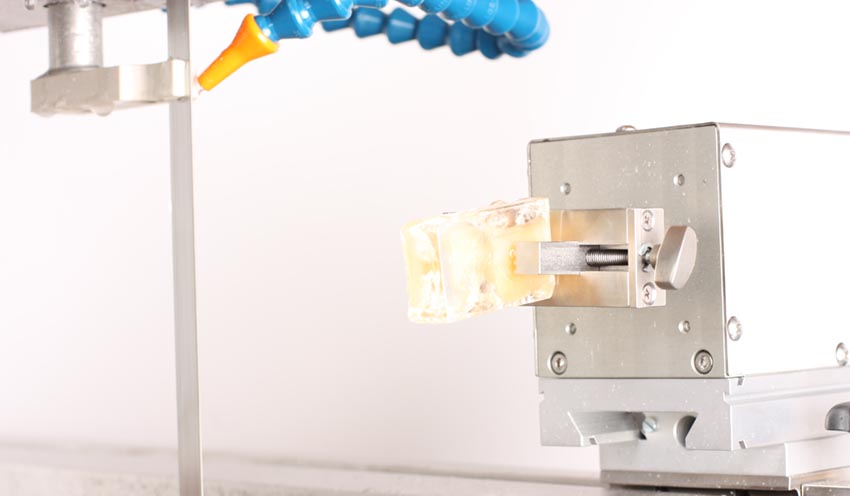 Do you know the 11 steps of the cutting grinding technique?
The thin sectioning technique has been around since 1981! You can find more information here.