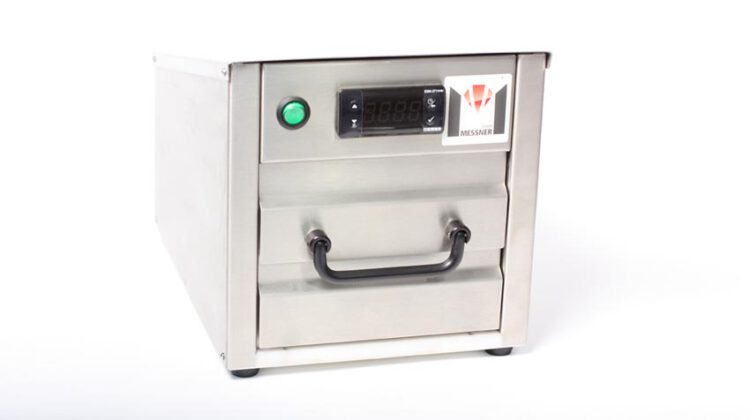 KARLO – our polymerisation unit
for EUKITT 4400 und Technovit 7200
KARLO is the low-priced polymerisation unit for light-polymerising plastics. Depending on the plastic, the lights can be easily exchanged. Karlo has 4 slots for light sources and an integrated timer. The unit switches off after the polymerisation time has been reached.
Due to the integrated air cooler, the temperature always remains within the desired range. The maximum temperature can be set by the user. The embedding moulds are simply inserted into the drawer. Special embedding moulds are not necessary.
EUKITT 4400
Our light-curing embedding resin for the separating thin section technique
EUKITT 4400 is ideally suited for the cut-thin technique. Very brittle, little odour, transparent and fast curing. The small 500ml bottles are unbreakable and light. It consists of only one component and is therefore easy to use.