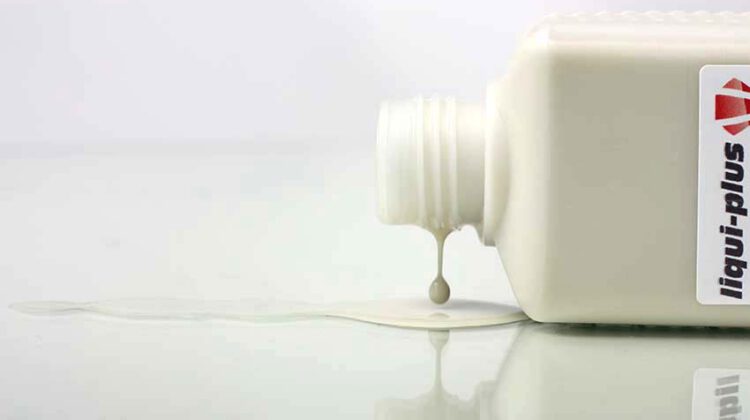 liqui-plus diamond suspensions
What is a diamond suspension?
A mixture of diamond, as an abrasive substance, and a liquid, i.e. solid and liquid, whose properties achieve an optimum result.
The following overview is intended to help you find the diamond suspension that best suits your machining purpose.
If you have any questions: just contact us – we will be happy to advise you!
All our diamond pastes are suitable for the common tool steels. The decisive factor for the selection is the level of diamond concentration – this determines the quality of the polish.
Good to know
Under the registered trademark liqui-plus, we produce high-quality diamond suspensions for a wide range of applications such as laboratory use and machine lapping and polishing. Here, too, the following applies: We only process first-quality diamond grit sizes from natural diamonds, synthetic monocrystals and synthetic polycrystals – no portions from the recovery of grinding tools already in use.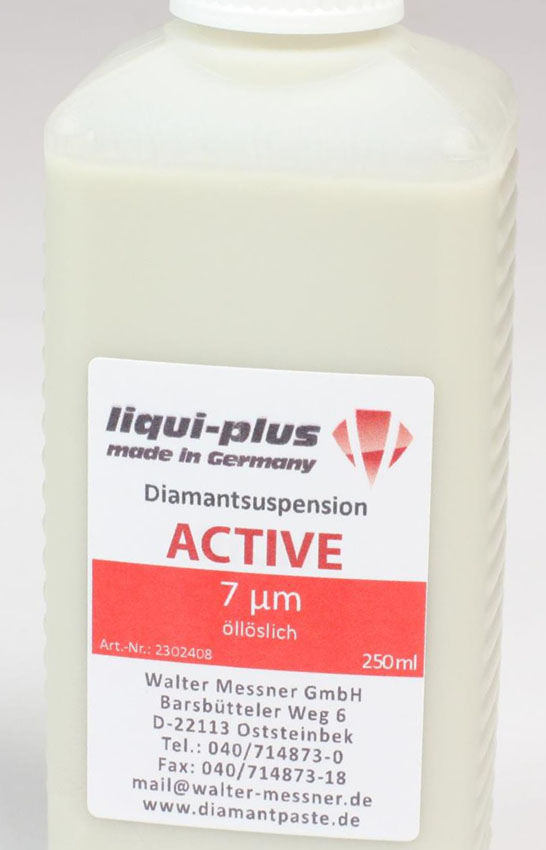 We have the following bindings in our range
Type A dia-plus

Alcoholic bond with very low viscosity
This version is not suitable for machine use

Type DP dia-plus

An alcoholic bond with high viscosity
This type forms a consistently good lubricating film

Type W dia-plus

An aqueous bond with high purity and low viscosity

Type O dia-plus

Oil-based bond
In the standard version with low viscosity, but this can be adapted for you.
A very good lubricating film, high chip performance and very good corrosion protection are given.
You can choose between three application areas
Suspensions for the laboratory

Two grades: PURE and RICH (differ in diamond concentrations, see scale).
Natural diamond
DP bond: miscible with alcohol and water
All grit sizes available
VPE: 100 mL or 500 mL dropper bottle
Advantage: very high concentration of diamond particles for superior removal performance even on small machining surfaces

Suspensions for toolmaking

Two grades: DIRECT and ACTIVE (differ in diamond concentrations, see scale).
Synthetic diamond
Choice between A or O bond
All grit sizes available
VPE: 100 mL or 250 mL dropper bottle
Advantage: Perfect for removal of mould debris, fast release of the diamond

Suspensions for the lapping machines

Two grades: POWER and ENERGY
Choice between mono- and polycrystalline diamond
Choice between W or O bond
All grit sizes available
VPE: 1 L dropper bottle (larger VPE on request, e.g. 5 L canister)
As a low diamond content is often sufficient for many machining tasks, we can lower the concentration according to your requirements and thus offer you a tailor-made product