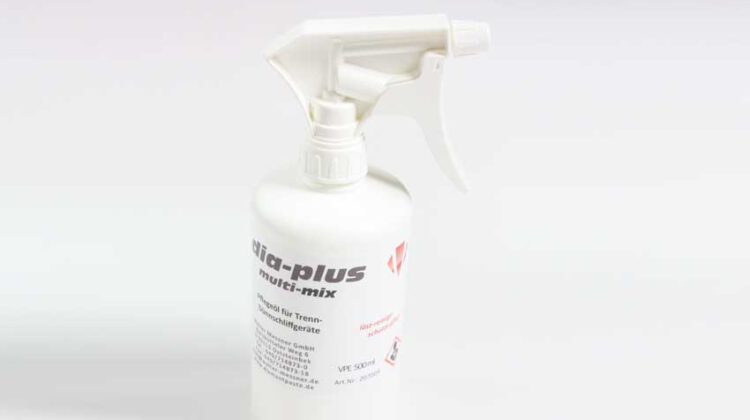 dia-plus multi-mix is a universal product that is used in the workshop, in the household and in the hobby sector: it dissolves, cleans, maintains and forms a thin protective film against corrosion and mechanical abrasion.
With the help of dia-plus multi-mix, limescale residues, resinified grease and oil deposits, disinfectant residues, rust on machine parts or water scale on sanitary fittings can be thoroughly removed.
dia-plus multi-mix is an excellent additive when lapping and fine grinding metal workpieces and when using ceramic grinding and polishing stones. It is free of silicone and acids so that metals and paints are not attacked. dia-plus multi-mix is also indispensable for the regular maintenance of our equipment.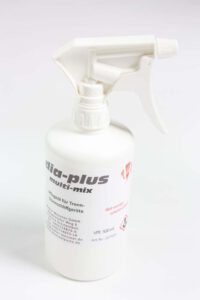 Packaging units
500 ml Spray bottle
5000 ml Canister